Oral health has a significant impact on the overall condition of life and well-being.

Various chronic and systemic disorders have been attributed to poor oral hygiene.

With the increasing incidence of oral diseases, the need for alternative methods of prevention and treatment with safe, effective, and economical products has expanded.
There is a long history of using plants to maintain good oral hygiene and improve dental health.

In different parts of the world, Miswak's practice of cleaning teeth has been observed.
This hygiene tool reminds us that nature can provide us with all that is necessary for life if we know how to take care of it.
What is miswak?
Miswak (siwak – in Arabic) is one of the antecedents of the modern toothbrush that we all know, has an age of more than 7,000 years and has acquired enormous popularity throughout history for its many properties.
Made with a branch, the miswak is obtained from a plant called Arak or "toothbrush tree".
Nowadays, it works as a traditional and natural alternative to the modern toothbrush in some Asian countries.
It is used by chewing its branch until it is frayed, and from there, you get large
plumes that contain fluoride.

The miswak stick has a span of time, and if it dries, it should only be soaked in water to soften the final bristles, and also its end should be cut often to ensure hygiene.
The benefits of miswak
Several studies indicate that the extract from the Persian Salvadora branch has low antimicrobial activity compared to other oral disinfectants and antiplatelet agents such as triclosan and chlorhexidine gluconate.
Have a look at few benefits of Miswak:
Cleanses the mouth and teeth, mechanically and micro biologically.
Prevents tooth decay, and the extent of those already established.
Protects Against Tartar And Plaque
Strengthens the gums, gives them firmness and solidity.
Effectively removes dental plaque and prevents its formation.
Fights Toxic Bacteria And Germs
Whiten teeth
Eliminates bad breath.
Clarify the voice.
Affordable and effective

However, mouthwashes containing chlorhexidine have a very high antibacterial activity.
Where does miswak come from?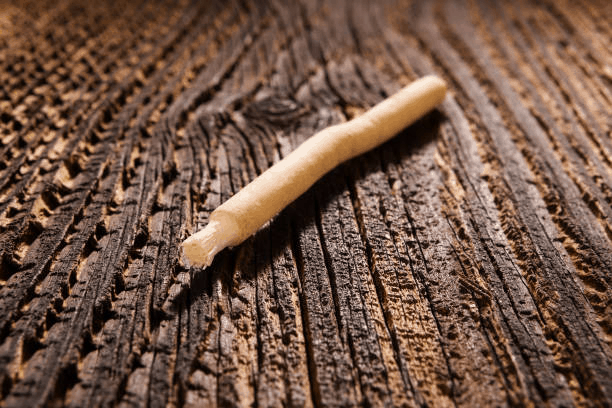 The Miswak is predominant in areas inhabited by Muslims but has been in common use, especially in the Arabian, the Horn of Africa, North Africa peninsula, parts of the Sahel, the Indian subcontinent, Central Asia and Southeast Asia.
The use of miswak is often associated with hadith, a tradition that recommends using miswak before any religious practice, before and after a trip, on Fridays, before sleeping and waking up, and before arriving at a meeting.
The miswak today
Due to it's benefits, Some naturist companies sell miswak as an alternative to the toothbrush, but many of these companies also produce the plant of origin.
The main objective of these companies is to protect and preserve this ancestral tradition of oral health.
Supermarkets and pharmacies in most Muslim countries do not sell miswak, but can be found in most Islamic supply stores, among street vendors in the souks or in front of mosques.
Oral Hygiene
We love history and know curiosities like this, but we continue to recommend good oral hygiene and continuous visits to the dentist to make a prevention plan

Miswak is also of interest in western countries as an adjunct to conventional brushing.
Indeed, most people do not brush their teeth 3x / day. This is mainly explained by the need to have a toothbrush and toothpaste always available.
Use miswak without a paste, almost without water, and at any time of the day.
Now, you know the best perks of miswak, read how to do miswak in the next section.
How to use it:
Let it soak several hours to soften the tip.
Peel approximately 2 centimeters from the bark, being careful not to cut the strands.
Bite it to separate the strands
And ready to use!
Try the natural toothbrush Miswak; you will see how soft, clean, and careful your teeth and mouth will have
Do you plan to incorporate using miswak in your oral hygiene? Must share this article with all your friends and family members and help them to improve their oral health with this miraculous product: Miswak